Today is
5 months
of marriage for us! Caleb brought me a dozen roses :)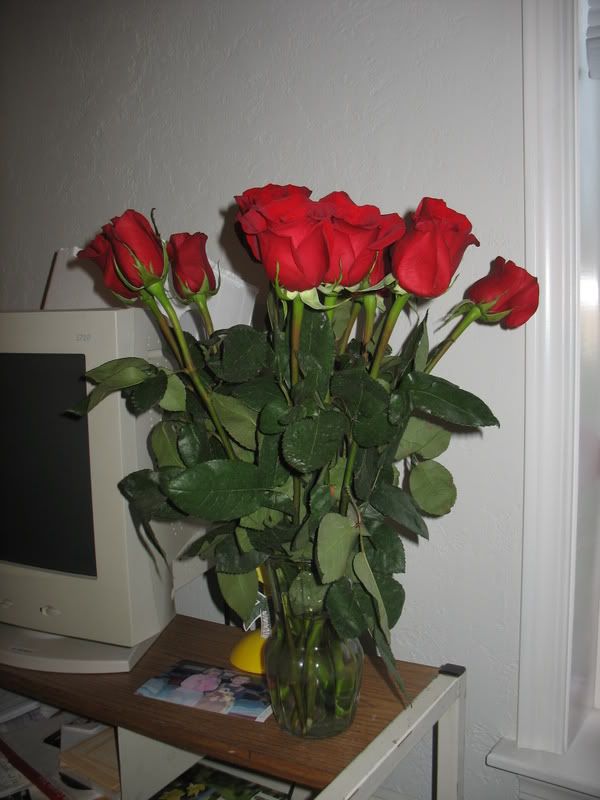 Our small group leaders are going to be running youth group for the next few months. They never had any desire to do it, but were asked and have been considering it for a bit. They asked us to consider helping with them. We're going to go next Wednesday and see how it goes. I haven't been to youth group in 2 years. I'm excited to get back into it, but Caleb isn't as much. Time will tell what happens with this!
My classes are going fine so far. I found a girl in one of them who attended KBC with me. She transferred to Anchorage for this semester, though, so it will be frustrating to communicate with her about this class. It'll be fun to reconnect with her though.
It's getting dark at 9pm now! I hate impending winter! I wish that winter would go as quickly as summer always seems to.
I need to start studying now. Until I get into the swing of classes, I'm not sure of the frequency of my blogging. It may be more or less or about the same. Just a heads up!